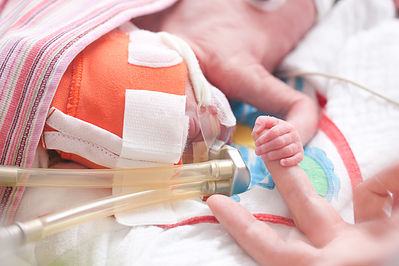 Only 10% of premature infants in the United States have access to life-saving donor milk.
Human milk-based nutrition is ideal for at-risk infants. Even so, hospitals struggle to obtain enough donor milk to feed NICU patients. Reasons for this are often transportation and storage, which can become costly due to freezing requirements.
The solution is to eliminate the need for freezing and thus increase human milk access to every baby, which is the Medolac founding mission. Medolac human milk products utilize proven food-processing methods to produce the only sterile human milk-based nutrition that is shelf-stable at room temperature. No freezing necessary. No frozen transportation or distribution issues. No defrosting time needed at the bedside.
​
Donor human milk nutrition to meet today's healthcare needs
OUR PRODUCTS
Medolac donor breast milk products are standardized to meet specific nutritional targets. Unlike other donor milk products, Benefit donor milk is stored at room temperature, commercially-sterile, and homogenized. Hospitals across the United States choose Benefit donor milk for proven cost savings, improved safety, and quality nutrients.
Driven by what's best for babies
Medolac Laboratories is the only milk bank legally classified as a Public Benefit Company. This means that our decisions are driven by what's best for babies, not solely the bottom line. We can make decisions that other human milk companies, beholden to investors or stockholders, can't.
​
Donor milk: Dedicated to saving lives around the world
Our mission is to make human milk the standard of care for premature and sick infants by increasing access to donor milk. Since the moment we started Medolac, we've been committed to challenging the status quo. We knew there was a better way. We continue to innovate and move forward to improve outcomes for infants everywhere.
HUMAN MILK-BASED NUTRITION FOR HOSPITALS
View a video on the benefits of donor milk, Medolac products, how to avoid pathogens in donor milk and feeding preparation, and why milk processing methods matter.
Integrated with Keriton Kare feeding management technology
Medolac Benefit human milk-based nutrition product bar codes are in the Keriton Kare feeding management platform. Keriton helps healthcare professionals track neonatal nutrition and so much more.

READ OUR RECENT BLOGS
OUR COMMUNITY
Milk banking is only possible through the love and generosity of nursing mothers who are inspired to help others. Our gallery below highlights our community of donors and recipients together.