Infant nutrition made from human milk...naturally.

Commercially-sterile human milk products
For use in the hospital or at home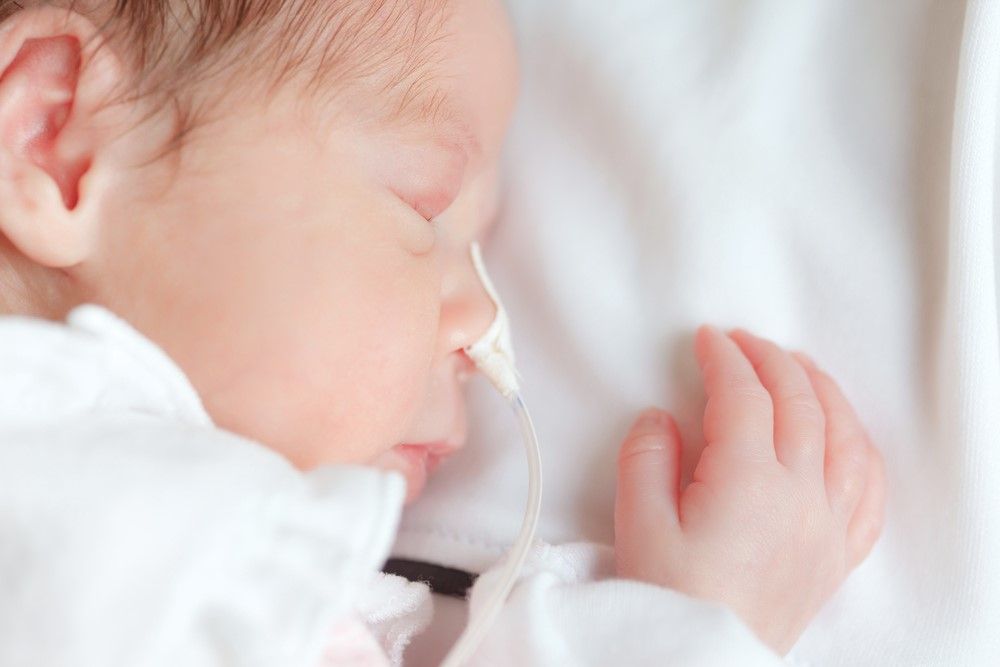 Solving Feeding Challenges
in a clinical setting
At Medolac, we live to develop nutritional products that solve problems. The core problem that we came together to solve is that although mother's milk is best for infants - sometimes it is not available. Families and healthcare providers around the world go to great lengths to find safe and reliable sources of donor human milk, but have faced many challenges.
The immediate need. If you have ever set foot in a neonatal intensive care unit you will understand why safety is central to all that we do at Medolac. So as we designed solutions to provide a large-scale supply of human milk, we knew that we would only develop products with the highest safety profile possible.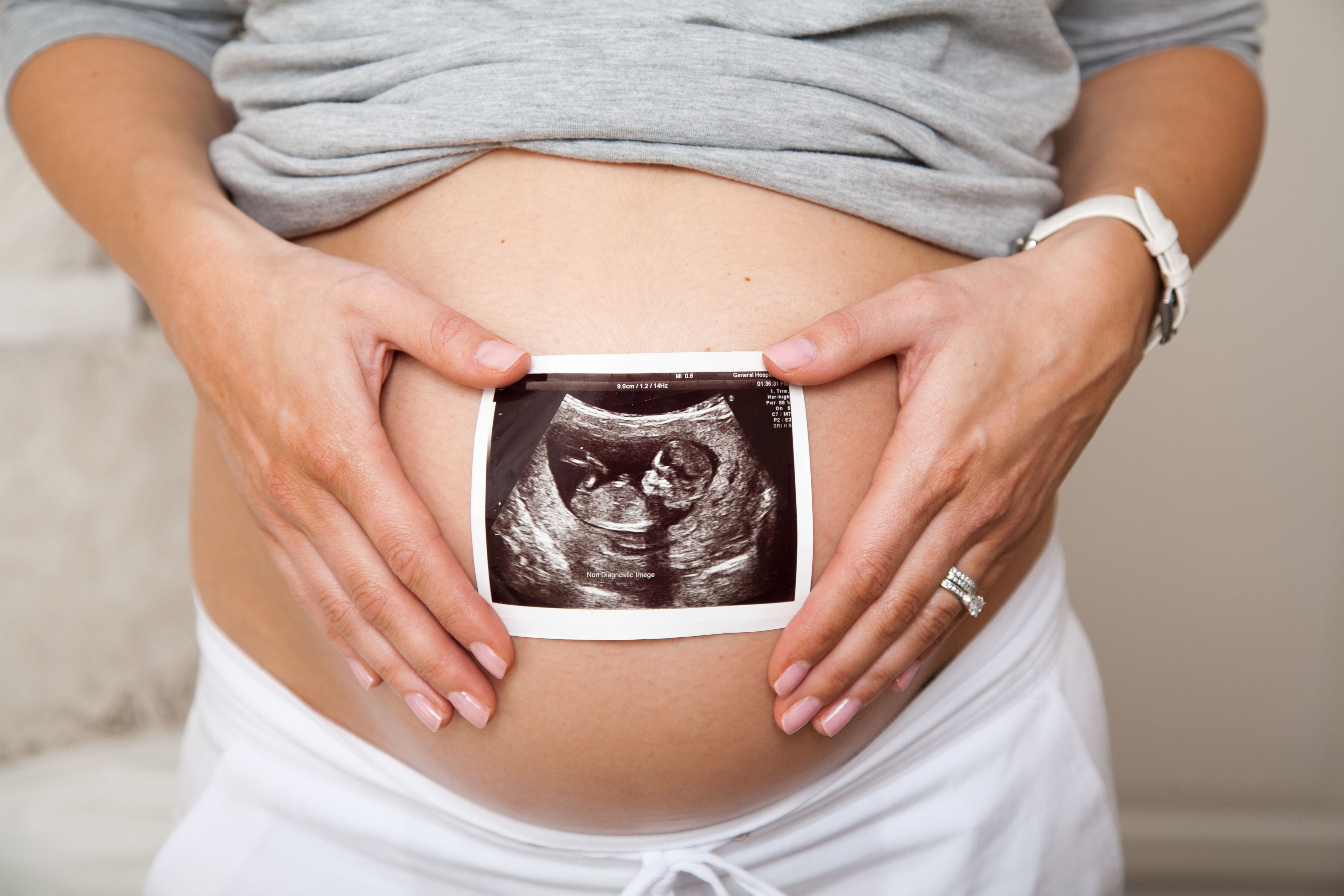 Infants at home
need donor milk too

Access. The human milk industry is a rapidly growing space, with new and exciting research being published daily on the incredible benefits of human milk. It is widely accepted that human milk is best for every baby, and it can be life saving for the smallest, sickest infants - preemies. However, donor milk products are priced so high that many infants cannot access it.
This is why Medolac developed human milk products that are easier to use, more affordable, with the highest possible level of safety. Learn more about why we believe that commercially-sterile donor milk should be the standard in the NICU.

Donor milk that is trusted, and ready to feed.
when mothers own isn't available, choose medolac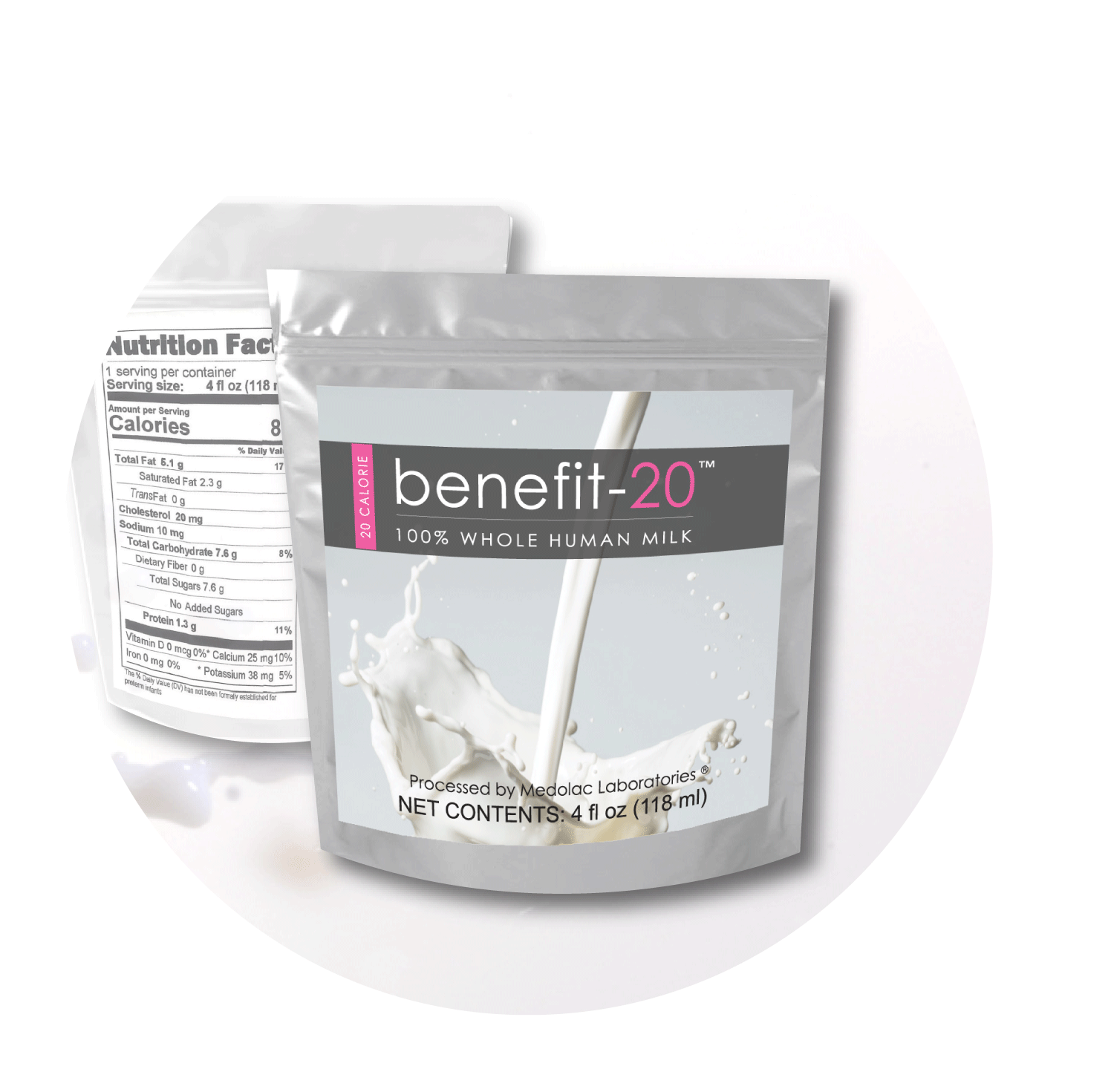 Benefit
standardized HM
Benefit donor milk products are available in 18 or 20 kcal/oz. Packaged in a four ounce foil pouch, Benefit donor milk is ready to feed.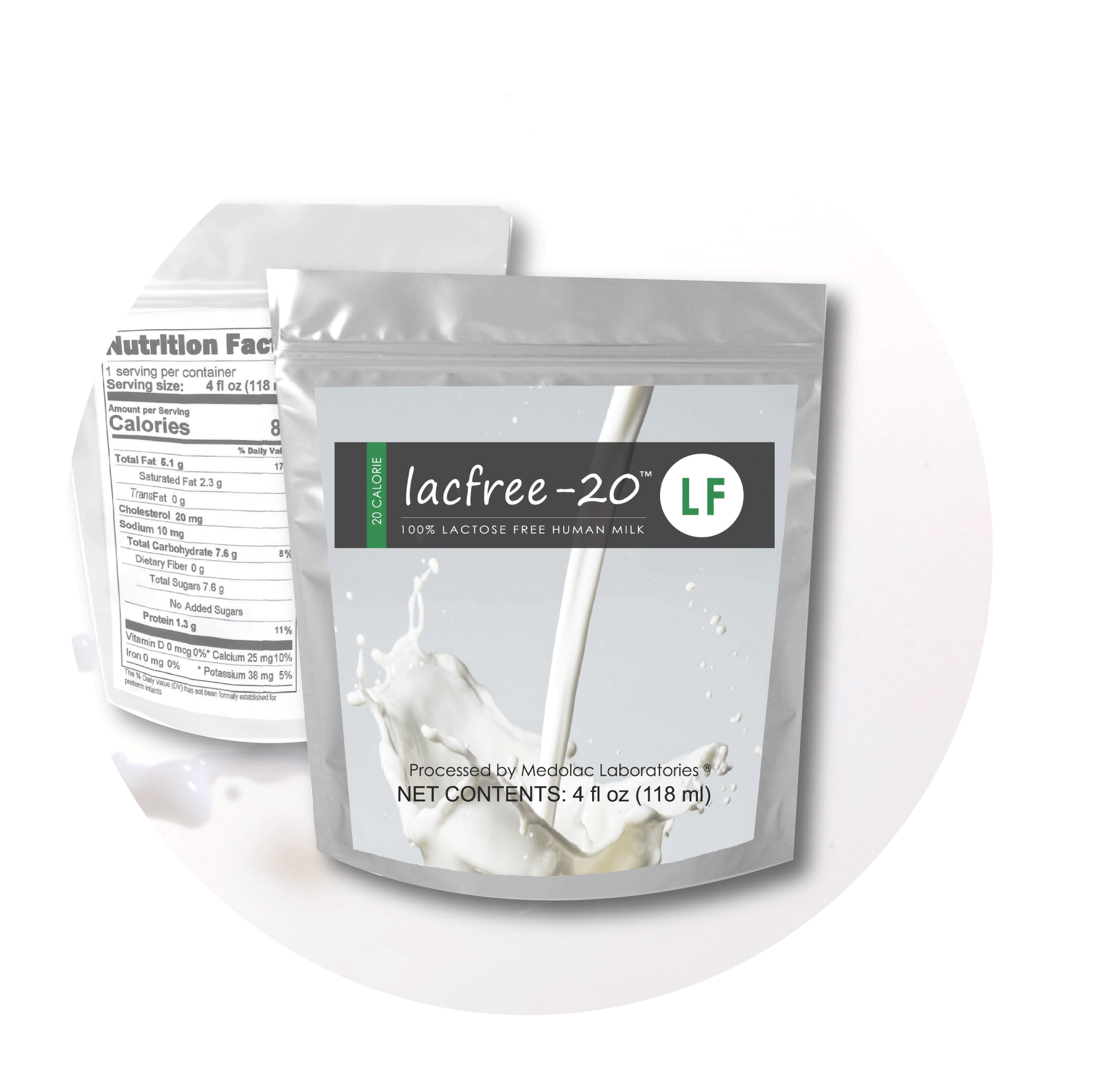 Lacfree
lactose free hm
Lacfree is a lactose free donor milk product. It is available in 20 kcal/ oz. Packaged in a four ounce foil pouch, Lacfree donor milk is ready to feed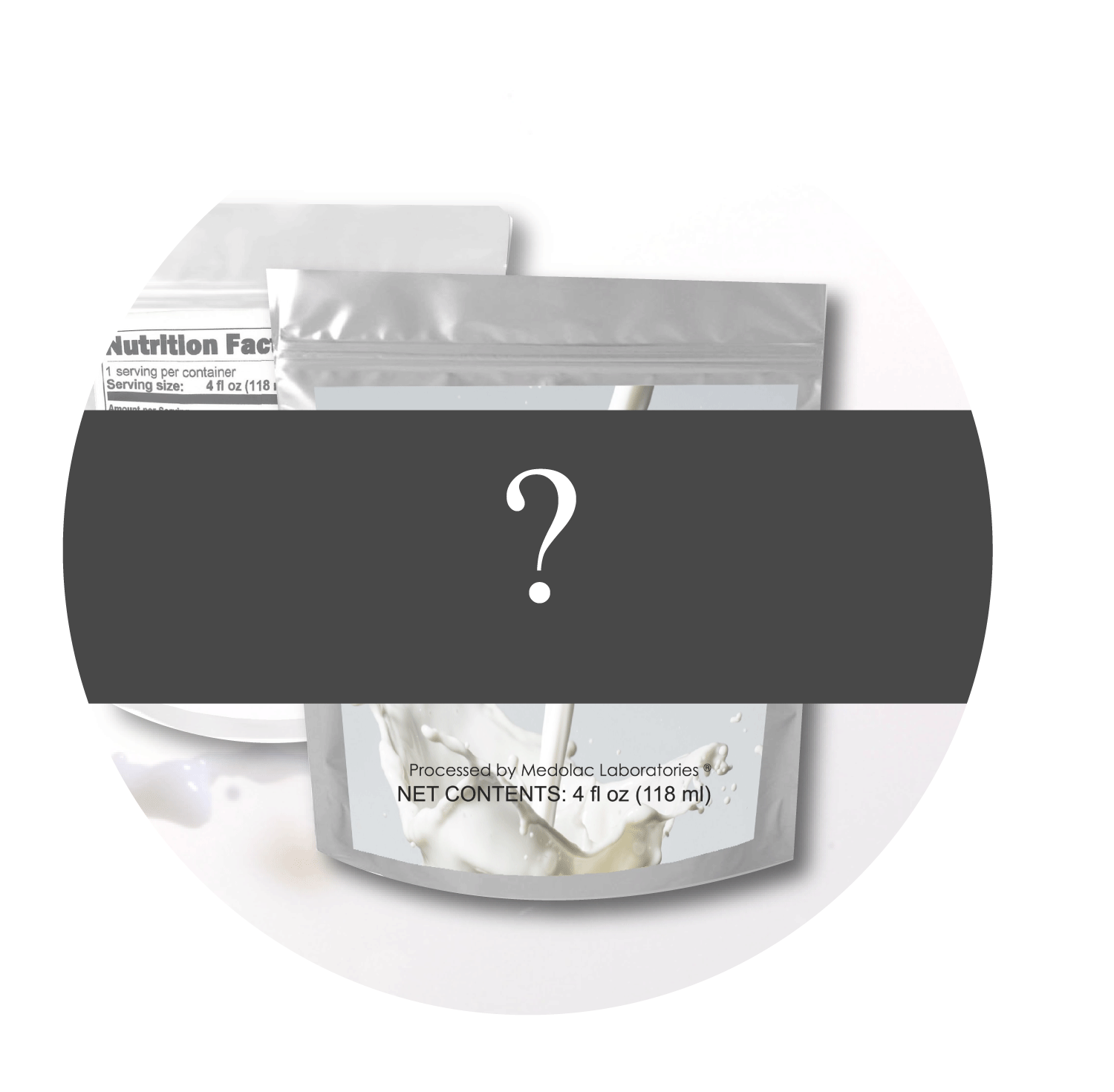 New Product
Coming soon
Medolac is excited to introduce a new product for the NICU community. Stay tuned as we prepare for the big reveal in the coming months.
Medolac Product Specifications
Product Specifications
Heat processed, whole human milk (shelf-stable, store at room temperature until opened).
Medolac products are 100% human milk, pooled from qualified donors. Do not dilute. This product contains protein, fat, lactose and calories from donor milk. No vitamins, minerals or other substances have been added. Nutrition content is specific to each numbered production lot and minor variations may occur between lots. Please refer to the actual nutrition facts information on each case. Medolac products are to be used under the supervision of a physician or licensed health care professional who will determine the suitability of this product for any given infant as it may be nutritionally incomplete.
Donor human milk products are intended for use when mother's own milk is not available or in insufficient quantity, or at the recommendation of the healthcare provider. This product may be used to partially supplement a mother's own milk. Feeds for preterm infants and other infants may require fortification with additional protein, vitamins and/or minerals. Iron, vitamin D and other minerals may not be present in sufficient quantities for use with preterm infants and supplements of these nutrients may be necessary. Additional food should be provided to infants over 6 months of age.
Safety and Quality
Maintaining high levels of quality of human donor milk is essential for safe and effective use for highly vulnerable infants. Medolac is an evidence based organization offering standards that include testing each pool of milk before processing for a variety of safety and quality factors. Benefit Donor Milk is a commercially sterile product, packaged in a pouch. The pouch is made of an aluminum oxidized polyester and polypropylene. The packaging materials are food grade. Benefit Donor milk is shelf-stable. This product has been heat processed to be commercially sterile and will remain sterile until the package is opened. The shelf life is related to the storage temperature. Stored at 77 °F (25°C); Refer to product packaging for "best by" date.

Storage
Store at room temperature until opened. Refrigerate after opening in sealed, sterile container (not provided) at 35°F to 46°F (2°C to 8°C). Discard opened containers that have been left in the refrigerator for more than 7 Days. Do not FREEZE.

Preparation and Handling
Inspect the pouch for any damage, leaking or bulging. DO NOT USE DAMAGED POUCHES. Retain any damaged pouches and contact Medolac Laboratories for instructions. Shake the pouch before opening to ensure contents are uniform. Caregivers should utilize aseptic techniques when preparing this product for use, including proper hand washing and thorough cleansing of the preparation area. Clean the outside of the pouch with isopropyl alcohol wipe or other appropriate disinfectant before pulling the tear strip located at the top of the pouch. Allow container surface to air dry before opening. Pour the desired volume of the contents into oral syringe or feeding bottle. Discard unused milk from feeding syringe or bottle. Unused milk from open pouch may be poured into clean, sterile airtight container (not provided) for refrigerated storage at 35°F to 46°F (2°C to 8°C). Improper preparation and handling of human milk may be harmful to infants.

Contents
100% human milk, no additives or preservatives.